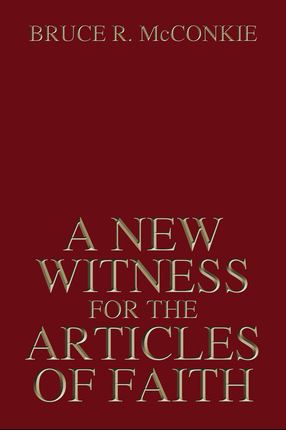 A New Witness for the Articles of Faith
By Bruce R. McConkie
Synopsis: Elder McConkie's added witness to the principles first covered in Elder Talmage's original Articles of Faith.
Strong Points: I found this book to be a very good read, and also very comprehensive in its treatment of gospel subjects. The Articles of Faith are expounded to include the whole scope of our religion. I would say that I enjoyed it somewhat more than the original Articles of Faith.
Weak Points: The book seemed to me to get a little rushed at the end with the 11-13th Articles of Faith. This could be because there isn't quite as much interesting doctrine surrounding those ones (which I concur with), or because the book was written in the very twilight of Elder McConkie's life, and was even published postmortem.
Interesting: 4.3/5
Must Read: 3.9/5
Overall: 4.6/5