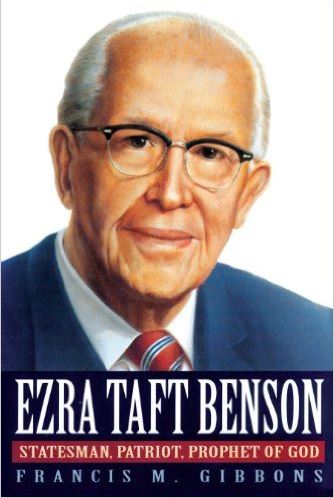 Ezra Taft Benson: Statesman, Patriot, Prophet of God
By Francis M. Gibbons
Synopsis: A biography about Ezra Taft Benson, thirteenth President of The Church of Jesus Christ of Latter-day Saints and a true watchman on the tower.
Strong Points: This book gives some valuable insight into the life of this passionate and stirring prophet of God.
Weak Points: I think I would have liked to have read more in-depth about President Benson's interactions with other General Authorities, and more details about how his political conservativism affected those interactions and his many powerful sermons.
Interesting: 3.9/5
Must Read: 2.6/5
Overall: 3.9/5