Loyal to the Word NOTE: Much has been made of this private letter which has since become public, in which President McKay advises a University Professor that the Church "has officially taken no position" on "the subject of organic evolution". Probably President McKay was seeking to avoid any liability to the Church by remaining on neutral ground. As to accepting this statement as an official invitation to believe in evolution, Boyd K. Packer aptly stated regarding this very letter:
Letters to individuals are not the channel for announcing the policy of the Church. For several important reasons, this letter itself is not a declaration of the position of the Church, as some have interpreted it to be. Do not anchor your position on this major issue to that one sentence! It is in conflict with the two official declarations, each signed by all members of the First Presidency. Remember the revelation in the Doctrine and Covenants, "Every decision made by . . . [the First Presidency] must be by the unanimous voice of the same; that is, every member . . . must be agreed to its decisions. . . . Unless this is the case, their decisions are not entitled to the same blessings which the decisions of a quorum of three presidents were anciently, who were ordained after the order of Melchizedek, and were righteous and holy men" (D&C 107:27, 29).
(Boyd K. Packer, The Law and the Light, p. 13)
For a more complete, insider's background regarding this letter, see Harold B. Lee's letter about this correspondence.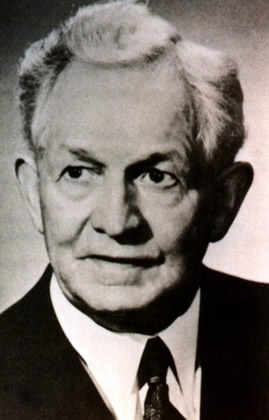 The Church of Jesus Christ of Latter-day Saints
47 East South Temple Street
Salt Lake City, Utah
DAVID O. McKAY, PRESIDENT
February 15, 1957
Professor William Lee Stokes
2970 South 15th East
Salt Lake City, Utah
Dear Brother Stokes:
Your letter of February 11, 1957, has been received.
On the subject of organic evolution the Church has officially taken no position. The book "Man, His Origin and Destiny" was not published by the Church, and is not approved by the Church
The book contains expressions of the author's views for which he alone is responsible.
Sincerely your brother,
[signed] David O. McKay
(President)